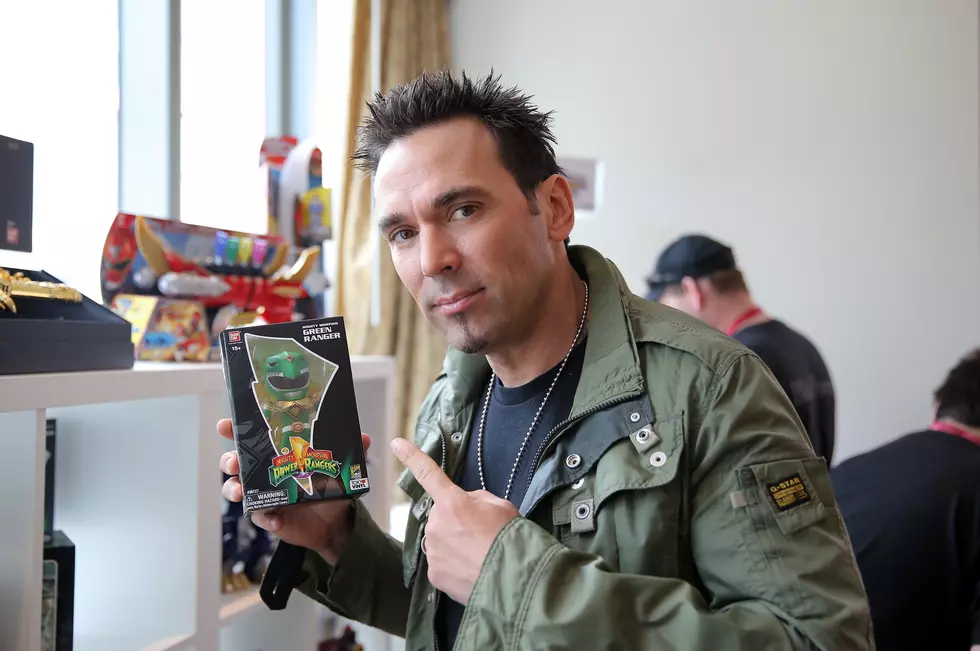 Original Green Power Ranger Jason David Frank Coming to Terp's Comics in Temple August 31
Getty Images for Saban Brands
Attention 90's kids! One of our childhood heroes is coming to Temple.
Original Green Power Ranger Jason David Frank will be at Terp's Toys & Comics on Monday, August 31. He's currently touring across the State of Texas as part of an initiative he calls the Power Ranger Protection Program (PPP). His goal with the PPP is to support locally-owned comic book shops, which, like most businesses, have been impacted by the economic effects of the COVID-19 pandemic.
I visited Terp's to chat with owner Matthew Terpening, a former nurse who opened shop at 808 South 31st in Temple two years ago to share his passion for comics and collectibles. (See the video interview below.)
My first question off-camera was about safety, which both Terpening and Frank have made a high priority for this event. While there's no set number of tickets to meet Frank, only a few people will be permitted inside the shop at one time during the meet and greet to ensure that safe physical distancing is possible and everyone feels comfortable. (Don't forget to bring your mask!)
It'll work on a digital ticketing system, much like those light-up coasters you get while waiting for a table at a restaurant. Tickets to meet Frank are free, and using the Telegram app, Frank's team will let you know when your ticket's number is called so you can make your way inside.
Tickets are free, and the event starts at 4 PM. Frank plans to stay until he's met all the fans who show up, so don't be shy!
Depending on the number of people who come to meet him, Frank tells Terpening he plans to spend several minutes talking to everyone who comes to see him, so don't expect to be rudely rushed out of the door like at some of the big city cons.
Frank isn't charging an appearance fee for these events because he wants to make it about meeting the fans and supporting local businesses. However, there will be a $50 charge for autographs. There'll be items available for him to sign (including an exclusive Green Power Ranger vinyl clock available for pre-order), but you're welcome to bring your own too.
---
---
In case you don't know or had your memory wiped by Lord Zedd, Jason David Frank played Tommy Oliver in the first three seasons of the classic run of Mighty Morphin' Power Rangers first as the Green Ranger, then as the White Ranger. He went on to star in Power Rangers Zeo and Power Rangers Turbo (including the Turbo movie), and has even reprised the role in more recent seasons. He also starred in the original Mighty Morphin' Power Rangers Movie (which I may or may not have seen a dozen or so times in the theater as a kid) and is currently working on a new cinematic Power Rangers project.
As a 90's kid and a confessed nerd, I am hyped about this!
Enter your number to get our free mobile app
MORE: See 30 toys that every '90s kid wanted