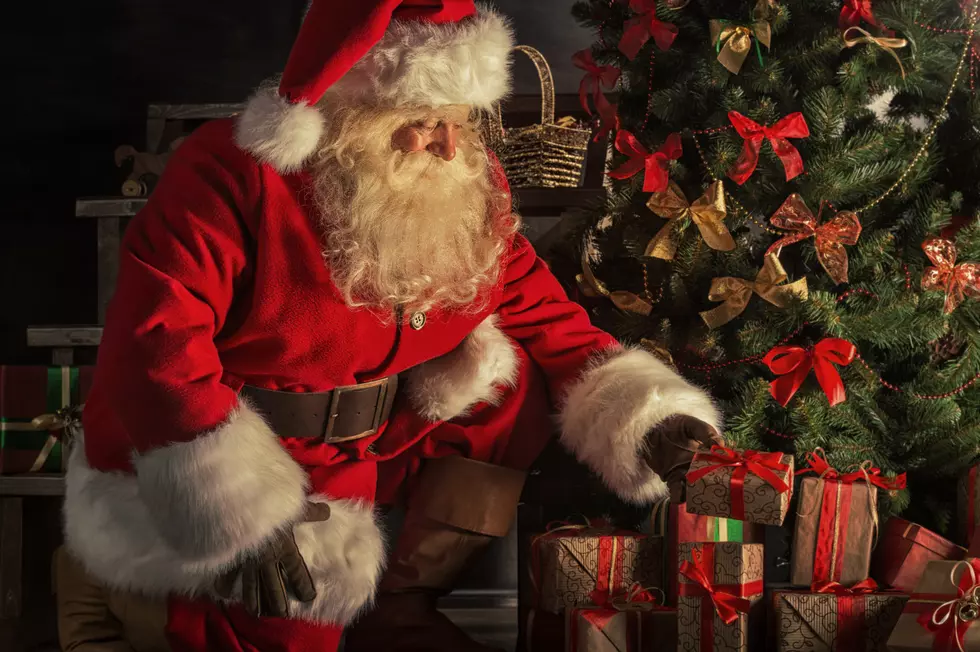 Santa Claus Is Coming to Wilson Park in Temple
Thinkstock
You better watch out. You better not cry. You better not pout. I'm tellin' you why: Santa Claus is comin' to town.
The big man himself - Jolly Old Saint Nic, Chris Kringle, Father Christmas - Santa Claus himself will visit Temple a little early this year to greet the good girls and boys and give gifts.
It was all arranged by our friends at Temple Parks and Recreation, who have some contacts up at the North Pole. They'll host a Winter Wonderland at Wilson Park on Saturday, December 12 from 10 AM to Noon.
Enter your number to get our free mobile app
Your family is invited to drive by and wave to Santa, and children ages 12 and under whose family signs them up by Sunday, November 15 will receive a personalized gift.
Santa and his team know that it's better safe than sorry, so COVID-19 safety measures will be in place to make sure everyone can have a great time while helping slow the spread of the virus.
If you'd like to sign your children up for this magical event, give Temple Parks and Rec a call at (254) 298-5740.
Also, don't forget about the 74th Annual Temple Christmas Parade happening Monday, December 7 beginning at 6:30 PM. This year's parade will be 'frozen'. That doesn't mean Elsa and Anna are taking over the parade (though I'm sure they'll be there.) What it means is that the parade won't be moving - you will.
Floats and displays will line the street from
MLK Drive and East Avenue A all the way to South 9th Street. Families will drive through the parade route so they can enjoy the lights, displays, music, and costumes from the safety of their cars.
Santa will be there too, so be sure to wave! He'll also be at Killeen's Christmas parade, which will also be a reverse parade. Get all the details here.
However you choose to celebrate this most joyous time of year, just be smart and safe about it. We can all share in this season of giving without giving anyone germs.
Autumn at the Arboretum in Dallas is Amazing