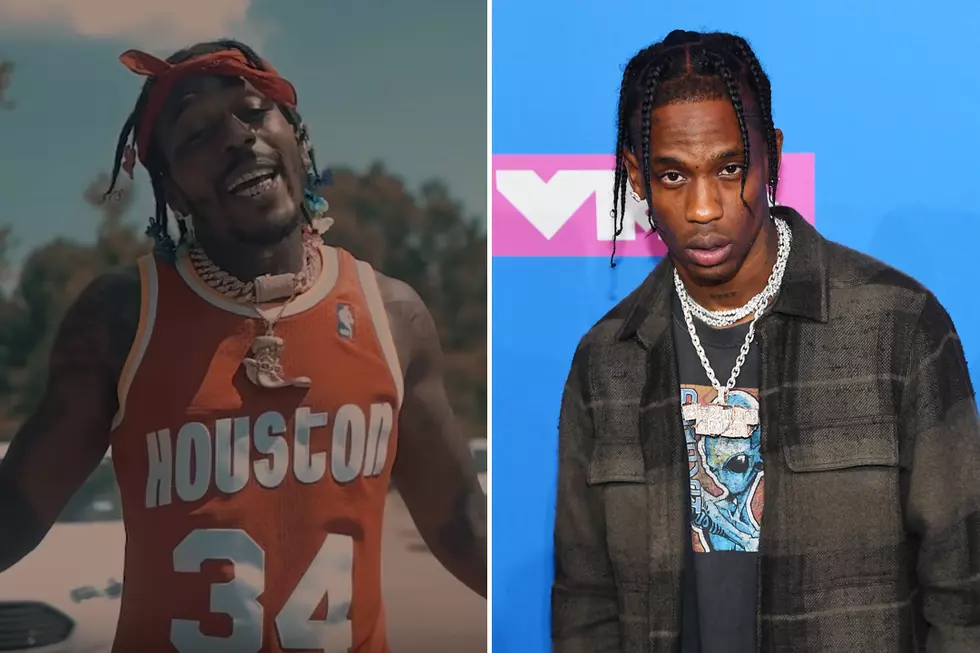 Sauce Walka Thinks Travis Scott Should've Brought Woah Creators on 'SNL' After Performing Dance in Skit
WORLDSTARHIPHOP via YouTube/Nicholas Hunt, Getty Images
The Houston rapper first accused Travis of not showing love to Dallas artist 10k Cash after he performed 10k's viral Woah dance on SNL. The dance has become popular on social media with the likes of Lil Uzi Vert and Ski Mask The Slump God performing the dance across Instagram. "Now Travis Scott, bro, you from Houston, Texas, bro," he began. "You know damn well these little kids that made up that dance, that Woah shit, is from Houston, bro. And you gon' go to Saturday Night Live and do them niggas' dance and don't put them niggas on there and don't even like they picture.. But these little kids still in the hood hustlin' tryna figure out how they gon' pay they bills! But you on national television usin' this man's shit to get paid."
After the long-winded statement, Walka also added another jab about one of Travis' most popular songs. "Just like I wrote 'Goosebumps' and I wrote the verse and all that and you stole it," he said.
Now while his claim is questionable, Cardo—co-producer of the Kendrick Lamar-assisted single—did admit to shopping the beat to several artists. In a tweet from December 2016, he wrote, "U know how many niggas had the 'goosebumps' beat before Travis and they didn't do nothing to it ? U wouldn't believe it."
Travis Scott has yet to respond, but it appears they may have already talked it over in private. The two took photos together in their hometown at Vibez Recording Studio last night (Oct. 8).
While Travis' performance may have caused some controversy, it definitely did so less than Kanye West's appearance on Saturday Night Live last week, during which he went on a pro-Donald Trump rant and donned his infamous Make America Great Again cap.
Peep the clip of Sauce Walka below.
See Photos of Travis Scott's Different Looks Over the Years