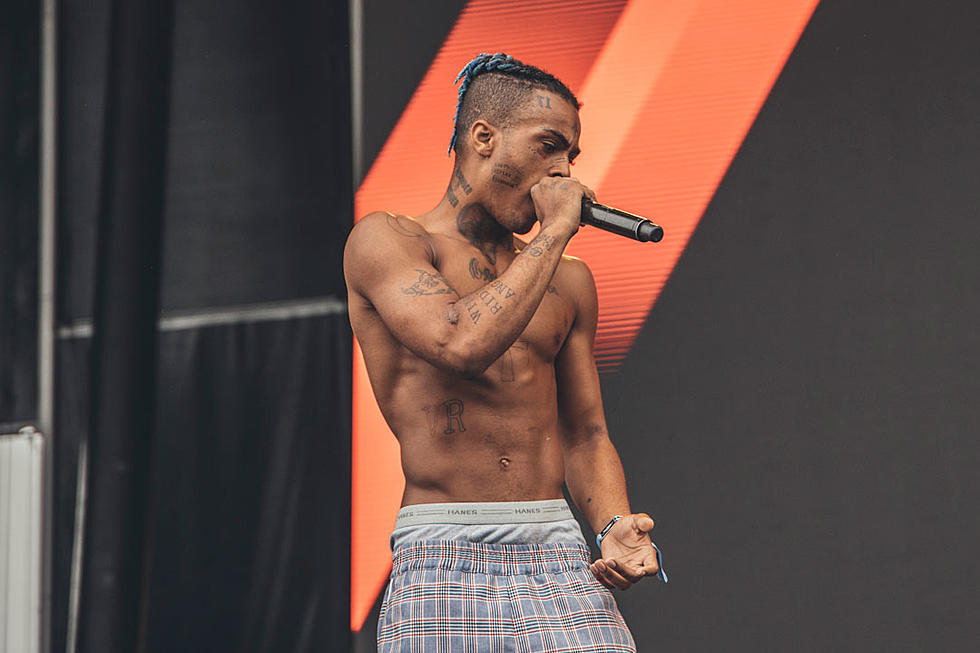 XXXTentacion's '?' Album Returns to Billboard 200 Top 10
@theinfamousjc
Despite his untimely death, XXXTentacion continues to do numbers on the Billboard charts.
Yesterday (Oct. 7), Billboard announced that X's certified platinum album, ?, has climbed back into the Billboard 200 top 10. The LP, which sat at No. 14 last week, moved up four notches after moving an additional 32,000 units. ? debuted at No. 1 less than two weeks after its March release, making it X's first chart-topping album.
The news comes one day after the late rap star received the award for Best New Hip Hop Artist during the taping of the 2018 BET Hip Hop Awards, which may be the reason for the spike. His mother, Cleopatra Bernard, accepted the award on his behalf along with his manager and lawyer.
Since XXXTentacion was fatally shot on June 18, several posthumous tracks have been released in his honor. "Falling Down," his song with Lil Peep and ILoveMakonnen, dropped in September.
ILoveMakonnen played a huge role in putting the track together. In an interview with XXL, he revealed Peep and X's parents played a large part as well. "The mothers have the final say because these are their children at the end of the day," he explained. "I think they're doing it bigger for more of the fans as well than just for themselves. I think it's gonna bring some closure to everybody with some healing. I think that's definitely what the mothers need. We just know [X and Peep] as the artists that they are."
X also appears on Lil Wayne's Tha Carter V. His vocals were used on the LP's second track, "Don't Cry."
See Behind-the-Scenes Photos of XXXTentacion at the 2017 XXL Freshman Shoot