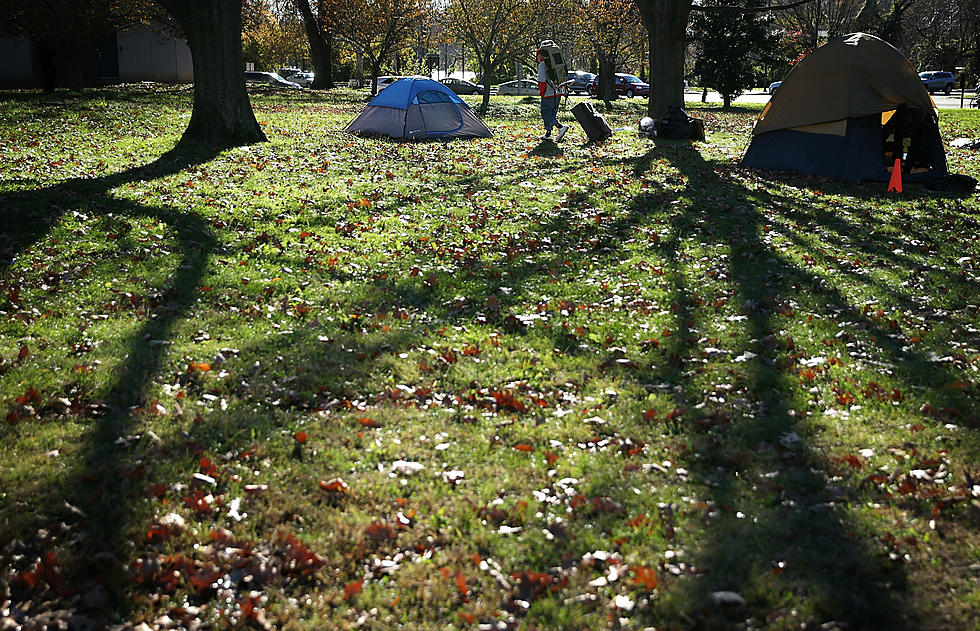 Spend A Night Under The Stars At The Harker Heights Family Campout
Alex Wong/Getty Images
Love camping? Here's your chance to spend a night under the stars in Harker Heights at Dana Peak Park!
Registration is now open for the Family Campout! You and your family are invited to spend a night under the stars at the Family Campout on Saturday, May 13 – Sunday, May 14 at Dana Peak Park, located at 3800 Comanche Gap Rd. According to a press release from the Harker Heights Parks & Recreation Department, the park is opening this opportunity up for you to spend quality family time enjoying a variety of activities, including hiking, stargazing, kayaking, s'mores, & more! You will need to have your own tent and sleeping supplies. It's kind of like a hotel, check in for the campout is 3:00 pm Saturday. There will be limited electricity and a restroom/shower facility, remember, this is camping, not GLAMping lol. There will be a Family Cookout with hotdogs, hamburgers and s'mores! A pancake breakfast will be held on Sunday morning, with check out at 12:0 0pm.
Credit: GO Outdoors TV via Youtube
Fee is $10 per person, ages 5 and under is free (but still must register). Preregistration is required! CLICK HERE to register online or register in person at the Recreation Center, 307 Miller's Crossing by Friday, April 28 for a guaranteed t-shirt. Late registrations will be taken through Friday, May 5. For more information email devans@ci.harker-heights.tx.us, call 254.953.5466 or visit www.ci.harker-heights.tx.us/parks.
Here are some other articles you might enjoy!
Listen to Yasmin Young weekdays from 10a - 2p inside the "The AllThatYaz Show" on B106!!