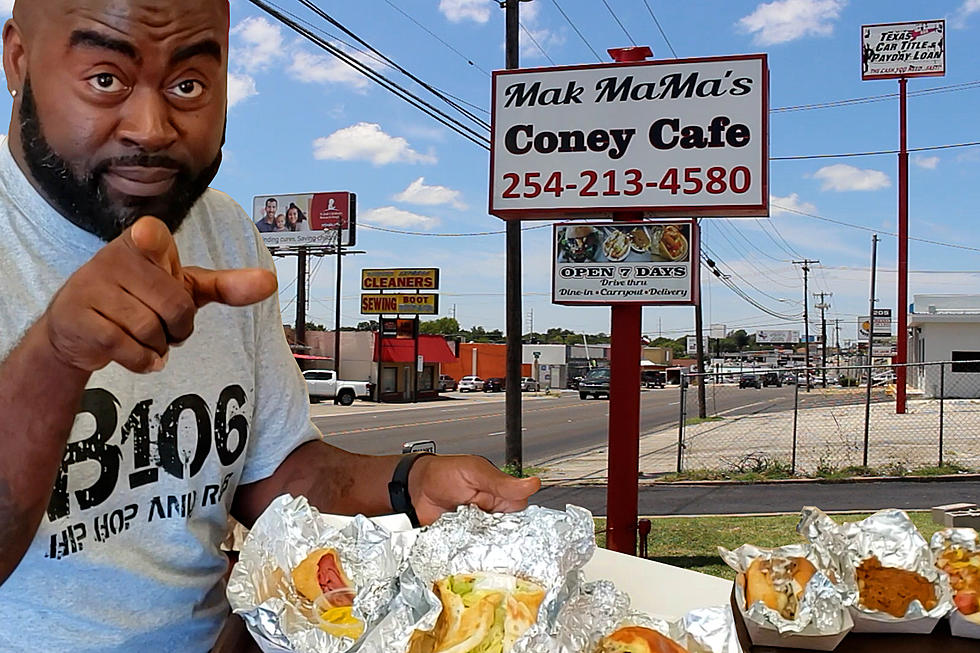 Tasty Tuesdays: Mak Mama's Coney Cafe In Killeen
Townsquare MediaTar
This week for Tasty Tuesdays, I am visiting Mak Mama's Coney Cafe in Killeen!
Mak Mama hails from Michigan, and this is the type of food they enjoy in Detroit. The food has that Michigan authenticity, but don't worry - you'll get Texas-style service and friendliness.
The Coney Chili Dog, the handcrafted burgers and sandwiches, and the perfectly seasoned pitas are what make this new restaurant unique.
They also have a karaoke corner and ample seating outside and in the rear of the restaurant, so you can sing your heart out after enjoying your meal in the beautiful weather. They also plan to bring in beer and wine, so stay tuned!
I got a chance to try an entire table full of their best dishes. Everything was good, but the open face Philly Cheese Steak was one of the best thing I've ever tried! Even the dessert was delicious!
I know I'm going to make you hungry by feeding my face as I bite into this succulent burger, but that's more of a reason to visit them yourself!
Mak Mama's Coney Cafe in Killeen is located at 103 West Rancier. They're locally owned and operated, and Mak, the owner, is active in the Killeen community and supportive of other small businesses. That's what it's all about, really - supporting the local businesses that give Central Texas a unique personality and flavor all its own.
And trust me, you'll find plenty of flavor over at Mak Mama's Coney Cafe!! Check out my visit in the video below.
7 Seafood Restaurants in Killeen and Harker Heights You Need To Check Out
You don't have to travel to the coast to find great seafood. There are plenty of places right here in Central Texas that serve it up fresh and serve it up right. These are just a handful of our favorites. Did yours make the list? If not, let us know what we should try next!
12 Killeen Rappers You Should Have On Your Playlists
Here is a list of rappers from Killeen, Texas whose music you should have on your playlists.
These 180 Kids Have Gone Missing in Texas in 2021