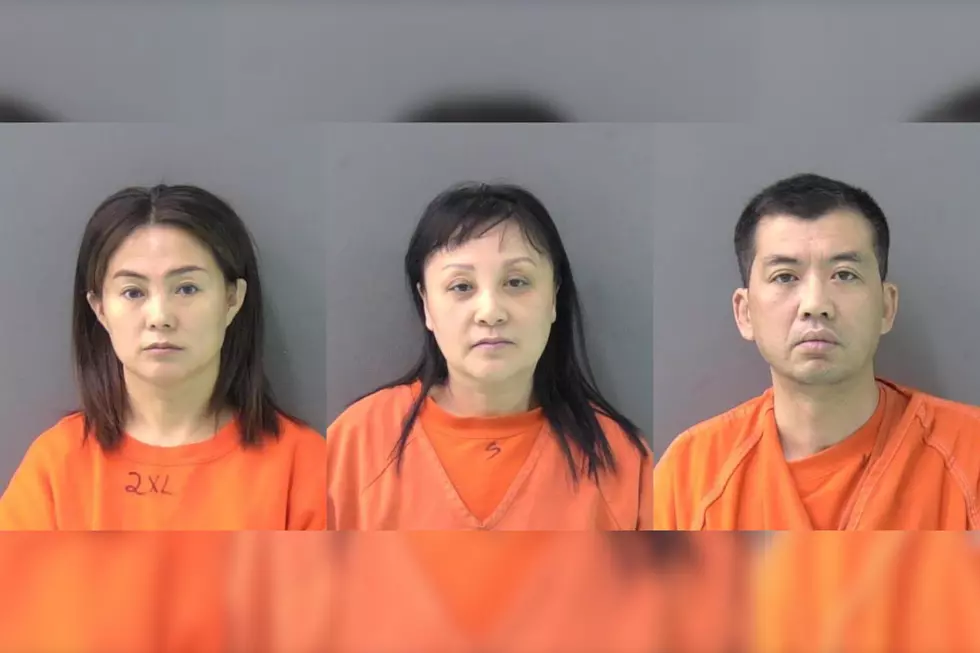 Three People Arrested in Prostitution Investigation at Harker Heights Spa
Zhang, Godfrey and Lin - Bell County Jail Photos
More than foot treatment was reportedly happening with employees at The Foot Spa in Harker Heights.
KWTX reports that The Foot Spa located in the 300 block of West Central Texas Expressway had three of its workers arrested this week.
Lin Jingning, 48 and Zhang, Hai Yan, of Harker Heights and Limei (Feng), 45 of Lago Vista remained in police custody Thursday evening and now face a number of charges ranging from the aggravated promotion of prostitution, engaging in organized criminal activity, money laundering, and an immigration violation.
All three are currently serving time at Bell County Jail being held on $250,000 bail for each suspect.
Their properties were searched and more than $70k and 3 vehicles were seized.
A commercial storage facility along with two homes including The Foot Spa was searched. More warrants have been issued in both Bell and Harris Counties.
The Refugee Services of Texas provided social services to suspected expected victims of human trafficking.
More details to come on this story.
LOOK: Stunning vintage photos capture the beauty of America's national parks
Today these parks are located throughout the country in 25 states and the U.S. Virgin Islands. The land encompassing them was either purchased or donated, though much of it had been inhabited by native people for thousands of years before the founding of the United States. These areas are protected and revered as educational resources about the natural world, and as spaces for exploration.
Keep scrolling for 50 vintage photos that show the beauty of America's national parks.
13 Hip Hop Songs About Marijuana
By today being 4/20 all across the world we want to show homage by showcasing the top hip hop songs about marijuana. From Rick James to Red and Meth to Wiz Khalifa and Snoop! Here are my top weed songs in no particular order. What did we leave out?
13 of Hip Hop's Top Female MC's Of All Time
Female MCs have been around just as long as their male counterparts, but if you ask me, they don't receive the recognition they deserve. From MC Lyte to Megan Thee Stallion, let's give flowers to these Hip Hop Queens.