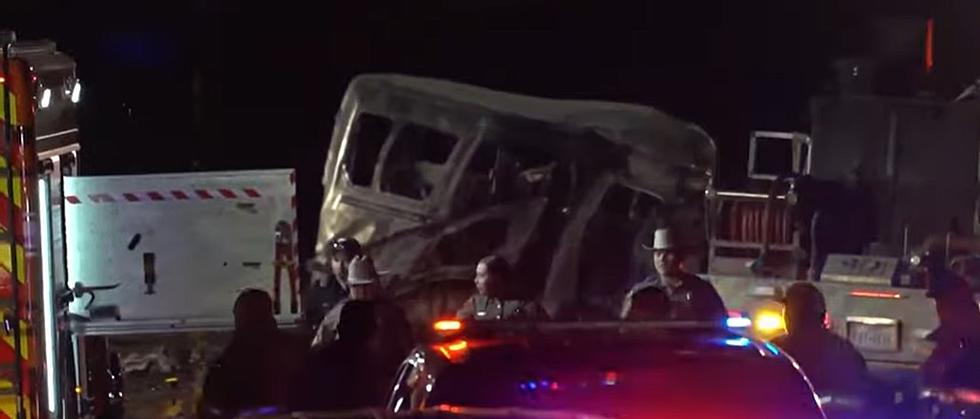 Tragic: Nine People Are Dead Including Six Students In Fiery Crash In Texas
Youtube - TODAY
It's a dark day for Texas and New Mexico. A horrible crash happened Tuesday night in which nine people were killed, including six students from the University of The Southwest Golf Team.
What Happened?
According to both CNN and ESPN, a Dodge pickup truck was traveling in the opposite direction of a Ford Transit passenger van registered to the University of the Southwest in New Mexico on FM 1788 just outside Andrews Texas.
According to Sgt Steven Blanco, a spokesperson for the Texas Department Of Public Safety, authorities are still investigating the crash and working to determine why the driver of the pickup was driving in the wrong lane.
"For unknown reasons, the Dodge pickup drove into the northbound lane and struck the Ford passenger van head-on," he said. "Both vehicles caught fire and burned."
Who Are The Victims?
CNN
o was a graduate of Killeen High School
Community Reaction
Of course the death of the students sends high emotions throughout the school and the loved ones of the victims. New Mexico Governor Michelle Lujan Grisham had this to say:
University Of Southwest s
Our prayers and condolences go out to the families of the victims.
Texas Crime Statistics By City
Check to see how crime compares in your city versus elsewhere.
The Most Dangerous City in Texas for 2022 May Surprise You
According to FBI statistics
, Texas had
438
violent crimes and
2,562
property crimes per 100,000 residents as of this year. For every 100,000 residents, there are
224
police officers statewide.
Crime rates are expressed as the number of incidents per 100,000 people.
Bet You Didn't Know: 10 Bizarre Texas Laws Still on the Books
Many states still have strange laws on the books that aren't enforced or taken seriously anymore, and Texas is no exception.
Most of these laws are just funny now, but at one time, there was a valid (or at least somewhat valid) reason for them to exist.
Let's take a look at 10 of the weirdest ones in the Lone Star State.