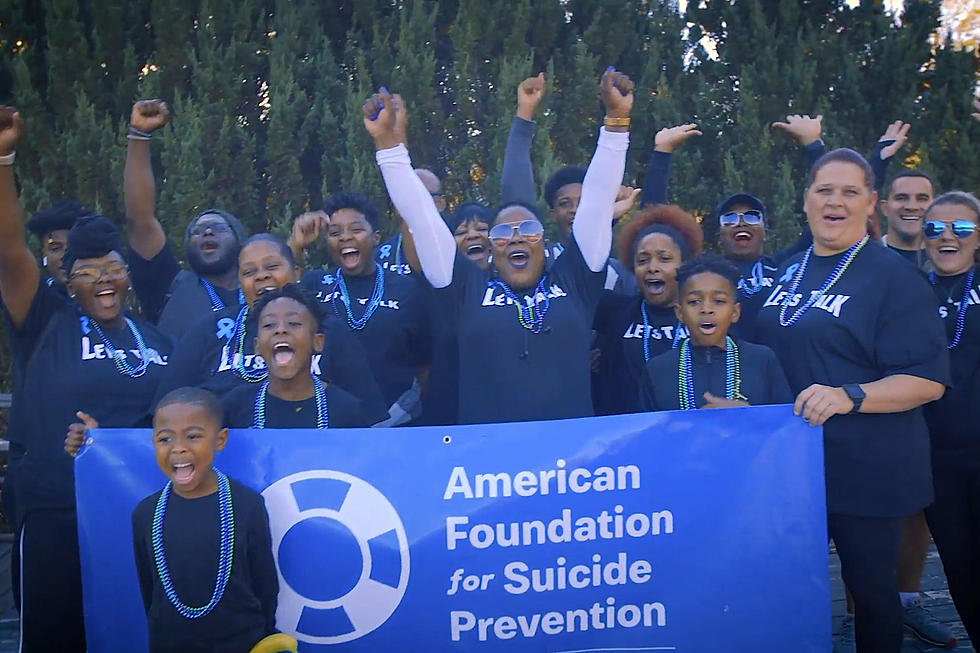 We Can Inspire Hope at Harker Heights Out of the Darkness Walk
American Foundation for Suicide Prevention
I feel like suicide prevention is a universal cause, but it's something that's especially relevant here in Central Texas.
After all, we're home to the U.S.'s largest military installation. To call us a "military community" is a huge understatement, and chances are you or someone you know has lost a loved one to suicide.
It's absolutely devastating, and no one should have to experience such hopelessness and loss. That's why the American Foundation for Suicide Prevention is bringing their Out of the Darkness Community Walk to Harker Heights.
The walk will take place Saturday, October 9 at Harker Heights Community Park, 1605 Knight's Way, from 10 AM to 1 PM.
Registration for the walk is going on now at afsp.org. You can also register at the event beginning at 9 AM.
The event is free to the public, but you're welcome to make a donation to help the AFSP's mission of raising awareness of suicide and their efforts to prevent it and help those who've been impacted by it.
The walk is family-friendly, and you can bring your dog as long as he or she is well-behaved and on a leash. There'll be food vendors too, so you can have something tasty after burning all those calories with the walk.
Of course, suicide and hopelessness aren't just problems faced by our service members. Full disclosure: I've struggled with thoughts of suicide and self-harm for much of my life, and I've lost friends and family to suicide. This is a cause near and dear to my heart, and I commend those who are out there trying to spread hope and save lives.
By the way, event organizers could really use volunteers to help put this event together. If you're interested, please contact Angela Kachura at angelakachura@yahoo.com or Anthony Kachurca at anthonykachura@gmail.com.
If you're currently struggling with suicidal thoughts or urges to self-harm, please get in touch with the National Suicide Prevention Lifeline at 800-273-8255 or suicidepreventionlifeline.org.
PICS: Check Out The Best Cosplay of Bell County Comic Con 2021
The 2021 Bell County Comic Con was another huge success. While the celebrity guests and panels are great, my absolute favorite part of the con is seeing all the fans who cosplay in tribute to their favorite characters. Let's take a look at some of this year's best!
5 Beautiful State Parks Near Central Texas
Here Are 10 Cool Central Texas AirBnB's You Should Check Out
If you are curious about what kind of Airbnb rentals this area has to offer take a few minutes of your time and check these out!
I was on Airbnb's website last week booking a place for relatives who are coming to visit and ran across a few really cool spots in Temple, Belton, Killeen, and Salado.