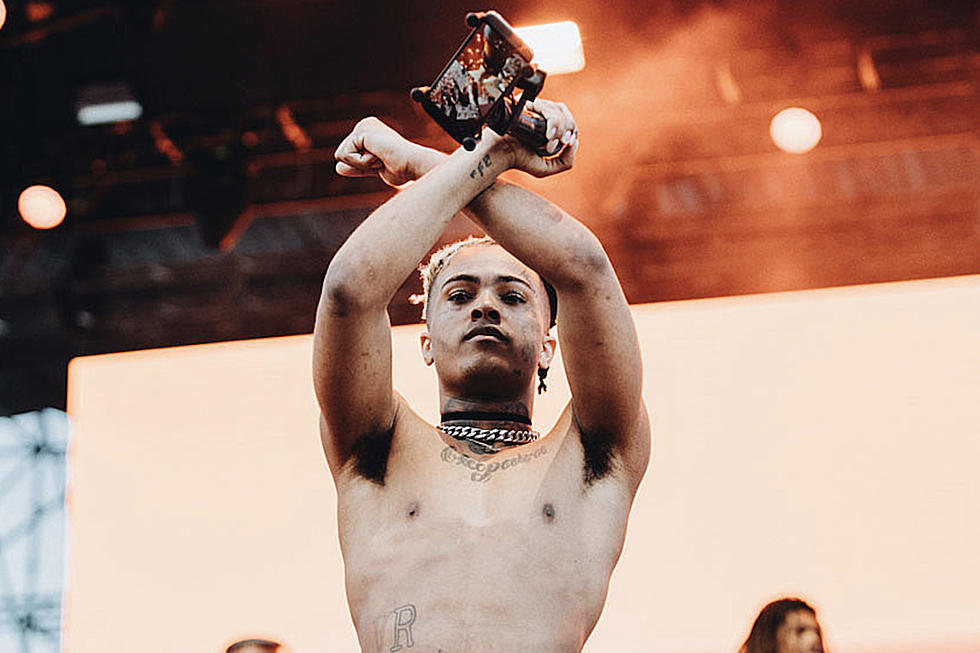 XXXTentacion's "Sad!" Surpasses 1 Billion Streams on Spotify
Jerry Carnation
The late XXXTentacion's music continues to reach milestones. The South Florida rapper's popular track "Sad!" recently surpassed 1 billion streams on Spotify.
"Sad!" was originally released on March 1, 2018, along with the song "Changes." Produced by X's frequent-collaborator John Cunningham, the song is an upbeat but somber cut that finds XXX looking for meaning.
"Who am I? Someone that's afraid to let go, uh/You decide, if you're ever gonna let me know (yeah)/Suicide, if you ever try to let go/I'm sad and low," he rhymes. "I'm lost then I'm found but/It's torture being in love/I love when you're around/But I fucking hate when you leave."
The single would go on to appear on X's ? album, which was released two weeks later. The album debuted at No. 1 on the Billboard 200 and the song reached the top 10 of the Billboard Hot 100.
XXL spoke with John Cunningham last April about putting the project together. He spoke fondly of "Sad!." "I think when we did this song we both knew it was really, really good—or at least, we thought it was really good," he said. "All you can do is go on your instincts and hope other people like it. But he was previewing the song in a couple YouTube videos before it came out. The reactions to that song were unlike anything we'd ever seen, so we knew people would like it, but we didn't know it would land at No. 7 [on the Billboard Hot 100 chart]. That shit's crazy."
As of press time, the "Sad!" total sits at 1,000,303,492 listens.