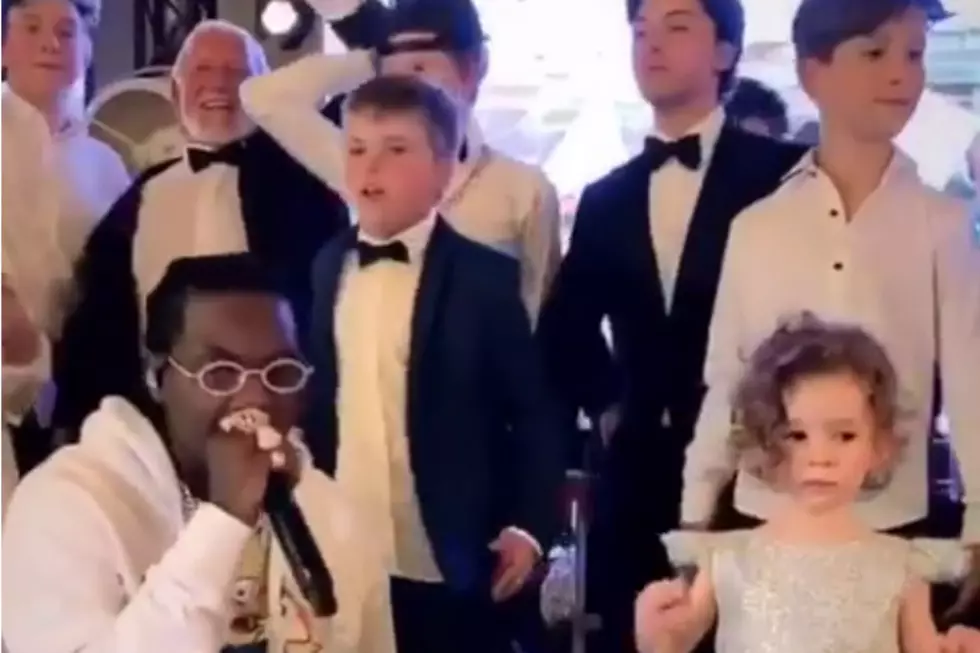 Offset Performs at Bar Mitzvah in Russia: Watch
OffsetDaily_
Offset is in high demand these days. On Friday (May 24), he performed at a bar mitzvah all the way in Russia.
Video of the lit set from the Moscow shindig is circulating the internet. Several videos show a bunch of kids in suits (and some old heads) turning up to tracks like "Wild Wild West," "Slippery" and more. The private party was definitely more of an intimate setting. In clips, 'Set bounces around with young and old party-goers onstage and performs one song with the birthday boy.
Offset isn't the first and surely won't be the last rapper to perform at a bar or bat mitzvah. In fact, it's becoming more and more common. Drake, Cardi B, Nicki Minaj, Fat Joe, Fetty Wap, Rich The Kid, 21 Savage and more have collected good money to perform at these religious events. How much money? Kanye West reportedly charges $1 million to show up and turn up at the teen soiree.
In other Offset-related news, the Migos member made the headlines last week for strongly calling out new anti-abortion laws that have been put into place in states like Georgia, Alabama and Missouri. "New laws is slavory [sic]," he tweeted last week. "To force a rape victim to keep a child is SLAVORY IM NOT PROUD TO SAY IM FROM AMERICA!!!"
Watch footage of Offset's lit bar mitzvah performance below.
Read 10 Wild Stories That Took Place During Hip-Hop Tours